Meet Pastor David Woodie
and his wife Theresa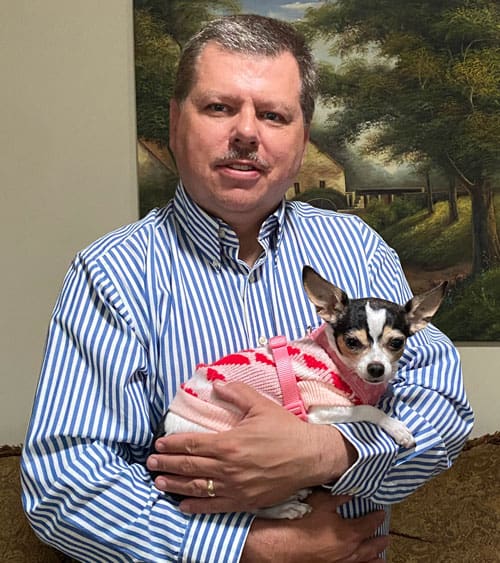 It is more than an Honor for me to serve as the current Pastor of Valley Hill Baptist Church.  I thank God for all those whom have served before me, since 1908 faithfully preaching the Gospel of our Lord Jesus Christ!  I was born into a Pastors home, in a small rural town of Jefferson, NC.  I had a wonderful Father and a faithful Mother who taught me about Lord from birth.  I am very influenced by both of their service to the Lord.  My Father, Rev. Glenn Woodie pastored many churches and held many Revivals from 1950-2000.  My Mother, Arlene was a gifted piano player and played the piano in most of the churches my Father pastored.  Her father was also a Pastor as well and she begin playing the piano at an early age to aid him when needed.  They were both  "Faithful Servants to the Lord."  They both finished their earthly journey after telling many people young and old about Jesus for many years, they both are now in Heaven with the Lord.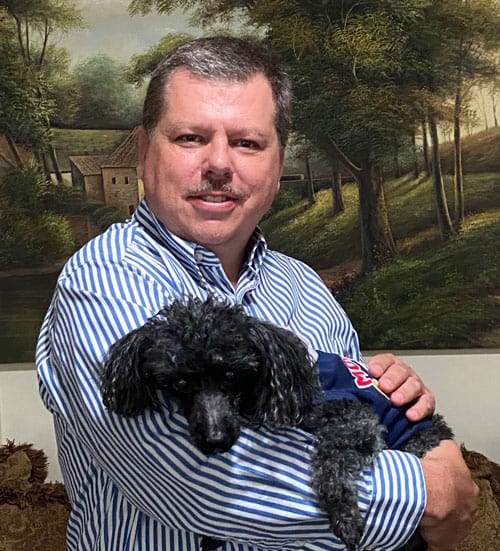 I moved to Asheville, NC in 1990 and began studying Christian Ministry at Trinity Baptist Bible Institute.  It was during that time that I met my Bride, Theresa.  We were married in 1991 and began a family.  We are blessed to have two beautiful grown daughters, two great son-in-laws, and three amazing grandchildren!  For the past 30 years I have served in different capacities in different churches, as the Lord led myself and my family.  Like my father, I have heart for Senior Ministry.  In the early 2000's I began to lead a Senior ministry and became a Lay Minister.  I was ordained as a Deacon in 2012 and in 2016 began studies at Fruitland Baptist Bible College in Christian Ministry.  I felt the calling from God to Pastor.  I received my License to Preach and Ordination and became an Ordained Baptist Minister from Mnt. Zion Baptist Church in Skyland, NC.  The Rev. Cecil Robinson, Pastor of Mnt. Zion Baptist Church was a wonderful mentor and friend.   
As I felt the call to preach and teach and to minister to others, I also felt so unworthy and inexperienced.  But, God spoke to my heart and reassured my doubts and fears when He said, "There can never be to many preachers!"  There is a verse that has became my life verse, as I think of how God spoke to my heart and my answer to Him.

Pastor David G. Woodie
Isaiah 6:8     King James Version
8 Also I heard the voice of the Lord, saying, Whom shall I send, and who will go for us? Then said I, Here am I; send me.
Join with us fulfilling Jesus' Command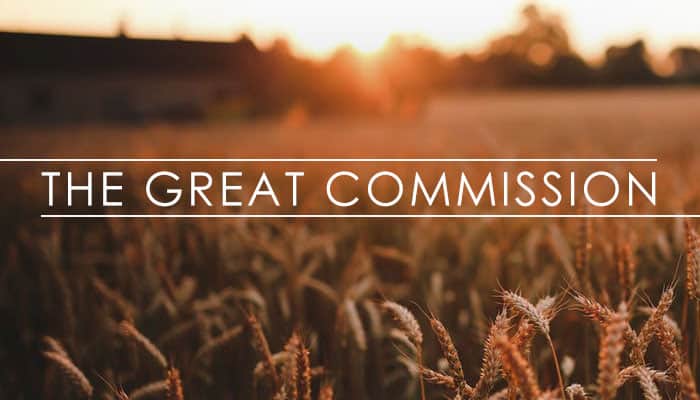 Go, Baptize, Teach & Make Disciples
Mauris in ut eget wisi, et mollis bibendum nulla, amet malesuada pharetra, cras libero. Urna netus, diam tellus aliquet, morbi est magna augue natoque sed, in nec. Tempus massa accumsan eros non mauris in, et nec scelerisque parturient dui, lacus libero nisi.
"And this gospel of the kingdom shall be preached in all the world for a witness unto all nations; and then shall the end come."
Matthew 24:14, KJV
"Go ye therefore, and teach all nations, baptizing them in the name of the Father, and of the Son, and of the Holy Ghost:"
Matthew 28:19, KJV
"But ye shall receive power, after that the Holy Ghost is come upon you: and ye shall be witnesses unto me both in Jerusalem, and in all Judaea, and in Samaria, and unto the uttermost part of the earth."
Acts 1:8, KJV
"And said unto them, Thus it is written, and thus it behoved Christ to suffer, and to rise from the dead the third day: And that repentance and remission of sins should be preached in his name among all nations, beginning at Jerusalem."
Luke 24:46-47, KJV
"How then shall they call on him in whom they have not believed? and how shall they believe in him of whom they have not heard? and how shall they hear without a preacher? And how shall they preach, except they be sent? as it is written, How beautiful are the feet of them that preach the gospel of peace, and bring glad tidings of good things . . . So then faith cometh by hearing, and hearing by the word of God."
Romans 10:14-15, 17, KJV